Braces are still the most precise and efficient way of straightening teeth and correcting bite problems.  Braces treatment is usually commenced from 11-15 years of age depending on the treatment required.  With that said, many of our patients are adults ranging from 18-60 years of age.
Braces consist of small "brackets" that are the attachments bonded to the teeth and arch wires that provide the light forces that move the teeth.
We use only the latest technology self-ligating braces that eliminate the need for elastic modules used with older braces to hold the orthodontic wires in place.  These can be made from stainless steel (metal braces) or for a more discrete look, ceramic brackets (clear braces) can be used.
Ceramic brackets (clear braces) are a popular choice with our adult patients and are becoming more popular with our teenage patients.  Coloured elastic modules can be placed on the metal braces for a bit of added fun.
With the advent of the latest generation of braces and arch wires, treatment with braces is now a far more comfortable experience.  Our self-ligating brackets are smooth, smaller and more discrete and the arch wires used deliver lighter, more gentle forces than ever before.  This translates into greater patient comfort and more efficient treatment.
Treatment times with braces vary greatly depending on the nature of the orthodontic problem and the quality of the finished result.  Be wary of claims of rapid treatment times on internet. We do not compromise on the quality of our results but always seek to complete your treatment in the shortest time possible.
Simple treatments to align teeth can be finished in 6-9 months whereas typical comprehensive treatments can take 12-24 months or longer in complex cases.  You will be given an estimate of your expected treatment time at your treatment planning appointment.
PHOTOS
Clear Bracers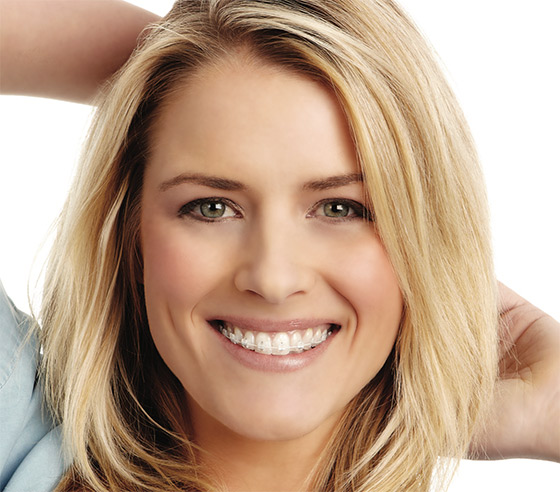 Braces with Colored Elastics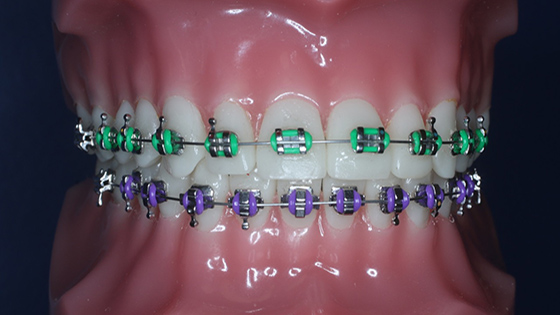 Self Litigating Braces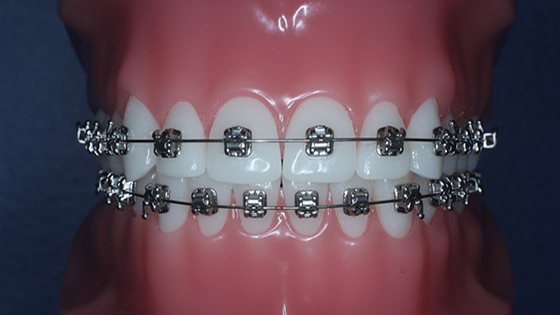 VIDEOS
Parts of Braces 

Self-ligating Braces